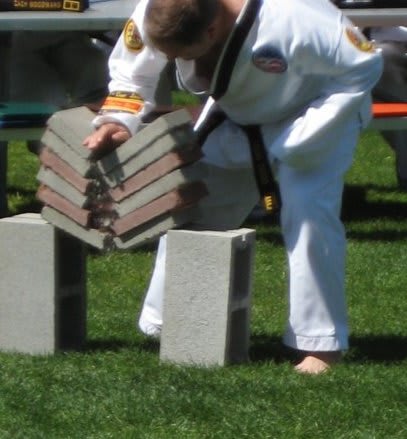 Louis Good
Louis Good is a Certified instructor in Global Traditional Martial Arts and NWSDE for Krav Maga that has been in martial arts since 1986. It is his mission to empower as many students as possible with the benefits of martial arts.
Nationally certified judge and Protech weapons instructor.
Louis Good has been teaching self-defense to teens and adults since 1990, also teaches child safety classes to children covering important topics like child abduction, child safety and bully prevention. He is a certified bully prevention specialist teaching classes to students and parents across Washington. Mr. Good has been a presenter at Highline Community College's Teaching Equity and Green River Community College on the subject of bully prevention and is a bestselling co-author of the book Bullyproof Vol. 5! Lifelong learning and continuing personal growth are a way of life.
Louis Good has a Bachelors Degree in Early Childhood Education / Elementary Education and a Masters in Education Leadership with a Principal Certification
Louis was a teacher in the Federal Way School District, teaching grades 1st – 5th, a literacy instructional coach and a Dean of Students. He worked in Tacoma as an Assistant Principal in an Elementary School. He now works for the Clover Park School District! In these roles he advocats for social emotional learning as an important step to being successful at school and in life.
Having a positive impact on students of all ages is why Mr. Good opened ATA Northwest Martial Arts - Federal Way and continues to be the mission of our community.
(I am so grateful for the support that our community has shown!)